What to do when you are stuck in a dark place
Here are some ideas for low-effort activities that could help to change your brain chemistry when you're stuck in a dark place:
Get out of bed
Have breakfast
Have coffee (in the morning)
Drink herbal tea (in the afternoon/evening)
Drink water
Read a book
Watch an inspiring seminar/movie online
Stroke a pet
Call somebody
Go outside
Spend time in nature (avoid long commutes to get there at this stage)
Go for a walk
Do any form of low-effort exercise you enjoy (cycling, jogging and rock climbing work well for me)
Spend time with someone who is easy to be with (it is best to avoid people who try to fix you as that might cause extra stress). Try to choose low-stress activities – a stroll in the local park, coffee in a cozy, quiet place, fixing a simple meal together)
Spend time with little kids or pets – chasing my niece Julija around the park and focusing on looking after her worked well for me (remember oxytocin? It counterbalances the negative effects of stress on brain plasticity)
Go to bed at roughly the same time each night
Wake up at the same time each day
Do crafts that you enjoy
Doodle/draw or use colouring-in books
Use the Headspace app for guided meditation or Louise Hay's meditation videos on YouTube, or similar alternatives
Take supplements that work for you (I often take turmeric, B group complex, vitamin C and omega 3).
Of course, the list could be a lot longer and it has to include things that work for you, so I suggest making your own list and keeping it somewhere handy. It's crucial that you make this list prior to being in a devastating state as you simply won't have the brain capacity to come up with solutions. Also, if you can make it a regular habit to do some of the activities on your list (such as going for a daily walk/jog in the morning or developing good sleep habits), it will be easier to get back into that habit even if you are not feeling great – and that can help to keep the brain chemistry well balanced.
So now let's make another list – things not to do when in that state:
Browse Facebook
Go to very noisy and crowded places
Take public transport (OK, this one is sometimes hard to avoid)
Do very strenuous physical exercise
Meet up with well-meaning friends who are trying to 'fix it'
Meet up with a group of friends (this is OK sometimes, but can be overwhelming and much more draining on your brain's energy)
Drink alcohol
Drink coffee late in the afternoon/evening
Skip meals (it might be hard to eat a decent meal, so I would suggest at least having a small snack at the usual time of the meal)
Lie in bed all day (it's OK on really bad days, but try to get out of bed as soon as you can)
Read or watch the news
Take on the tasks that can wait
Do activities that stress you out (such as checking your bank balance)
Eat food you know your body doesn't tolerate.
As in the previous task, I would suggest writing your own list of things that you know make you feel worse when you feel low. It is important that you don't allow your brain chemistry to get even more off-balance by doing things that cause you stress or upset. On a good day, these things won't matter as much but you don't have much of a buffer when your brain chemistry is out of whack, so it's best to be very selective in what you do and don't do.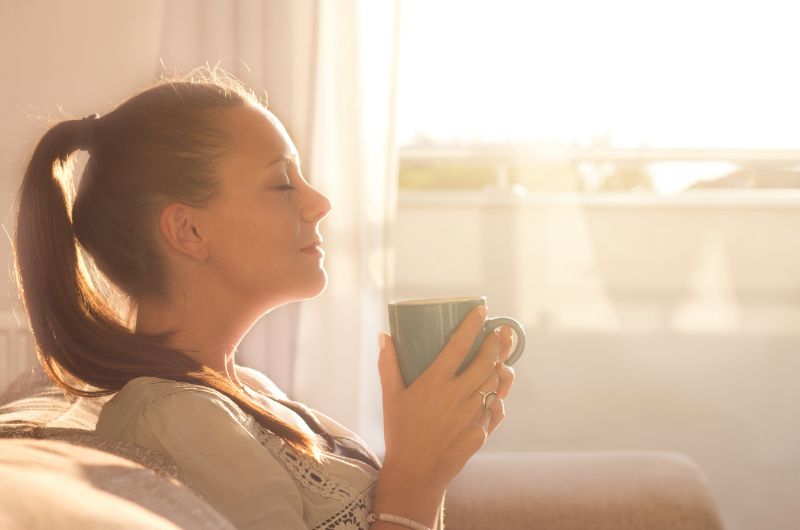 Why the F*ck Can't I Change?
Banish bad habits for good and transform your life with this ground-breaking new book from neuroscientist and behavioural coach Dr Gabija Toleikyte.