Thread to publish TikTok sensations Matthew's and Ryan's guide to coming out
Claire Bord has acquired World English Language rights in Love is Love, a friendly and practical guide for young LGBTQ+ people by Matthew Mackinnon and Ryan Payne, from Marianne Gunn O'Connor at Marianne Gunn O'Connor Literary, Film and TV Agency.
Bord commented:
'With their rapidly growing audience of 6 million followers on TikTok, 750K on YouTube and over 100K on Instagram, Matthew and Ryan have built a thriving and inclusive online community. They are the fun-loving faces of social media but behind the scenes, they've also become online agony uncles for young people. In Love is Love, Matthew and Ryan share their own personal experiences and everything they've learnt on their journey from coming out to becoming a young single-sex couple. Written in their friendly, warm, and totally relatable style, Love is Love is packed with bite-size entries, tips, and advice. We're delighted to be publishing this must-have guide at Thread.' 
Mackinnon and Payne said:
'We pride ourselves on laughter and spreading love, working every day to help normalise being a same sex couple and be a voice for those in the LGBTQIA+ community who need it. With both of our experiences being so different, we understand how everyone's journey is never the same and sometimes we all need a little help in hand. We received countless questions over the years surrounding the topic of LGBTQIA+ and wanted to create something with depth, compassion and offered support as people navigate through their own journeys through the rainbow.'
Love is Love will be published in paperback original, ebook, and audio on 25th May 2023.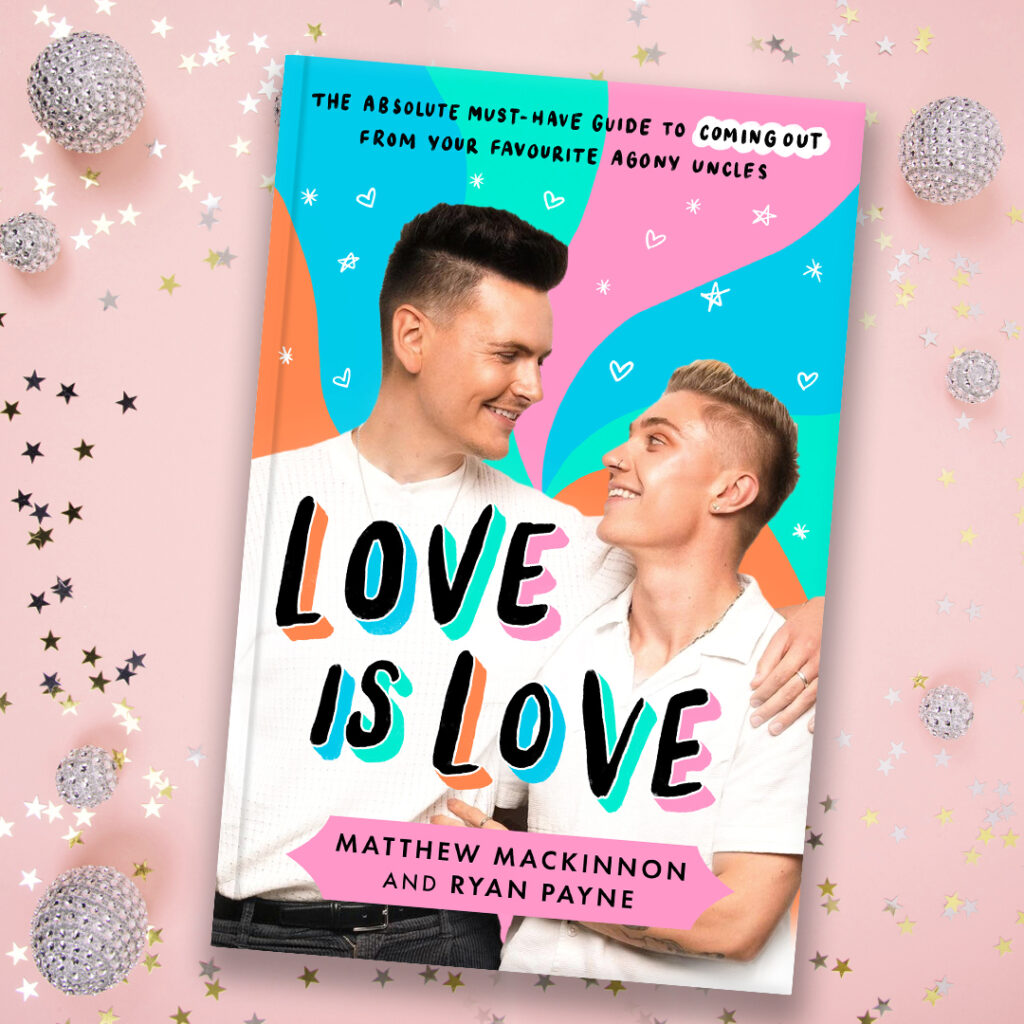 When should I come out? And how? My family don't accept me. What should I do? I don't know what I identify as. How can I figure it out?
Ebook

Audiobook

Paperback