MY SON TOOK HIS LIFE WHEN HE WAS 17
Ever since her son Dom took his life in October 2017 at the age of 17, Pat Sowa has used the painful experience in a bid to help others spot the signs that someone might be struggling with their mental health. And in an interview on Steph's Packed Lunch, she talks about her mission to make sure Dom's death was not in vain.
Pat's experience was, sadly, not unique. More than 250 school-age children in the UK take their own lives every year. Suicide rates for teenagers are the highest in 30 years. And Pat aims to bring more understanding and awareness of the help that is out there to stop that number from increasing even more.
Since her son took his life, she has dedicated her time to saving the lives of those struggling with their mental health. Even if they feel like there's no hope left.
If you or someone you know is suffering, help is available.
Papyrus is committed to reducing the number of young people who die by suicide. Their Hopeline is available on 0800 068 4141 from 9 a.m.-midnight every day. For more information, visit papyrus-uk.org
Samaritans run a 24-hour helpline on 116 123 which is available every day. For more information, visit samaritans.org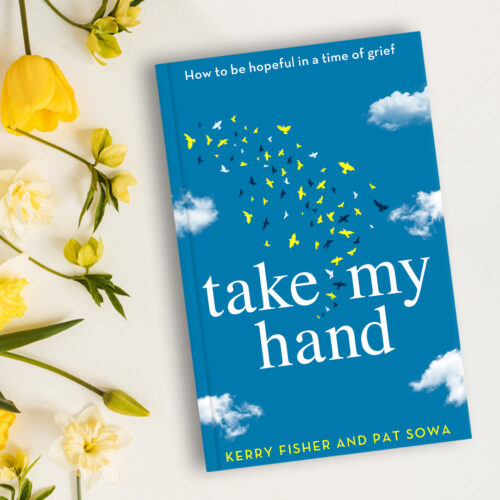 Kerry Fisher and Pat Sowa shine a light on what it really feels like when your world shatters and how they found hope in the deepest despair.
Ebook

Audiobook

Paperback