Moving to America: An Immigrant's Story
At twenty years old, Margarita Gokun Silver convinced her Jewish family to start the process of moving to America from the Soviet Union. When she arrives in the US with her family, she has one objective – leave her past behind and do what it takes to become fully American. But she soon learns that finding her new voice is harder than avoiding the KGB.
Once Silver arrives in the U.S. with her family, she sends her parents off to Ohio to find work, while she stays in New Hampshire to further her education. But how do you become someone else completely after moving to America? Is it just a case of changing your name and working on your pronunciation of the word 'sheet'? Will your parents ever sit there and think about how proud they are of you, even if you don't become a doctor or a lawyer or an investment banker all at the same time? And is it possible for your dreams to really come true?
But despite her desperation to fit into her new American lifestyle, I Named My Dog Pushkin celebrates Soviet and post-Soviet people. An article on NPR highlights the humour with which Silver approaches this move and her assimilation into American life – the culture shocks, cancer diagnoses and language barriers.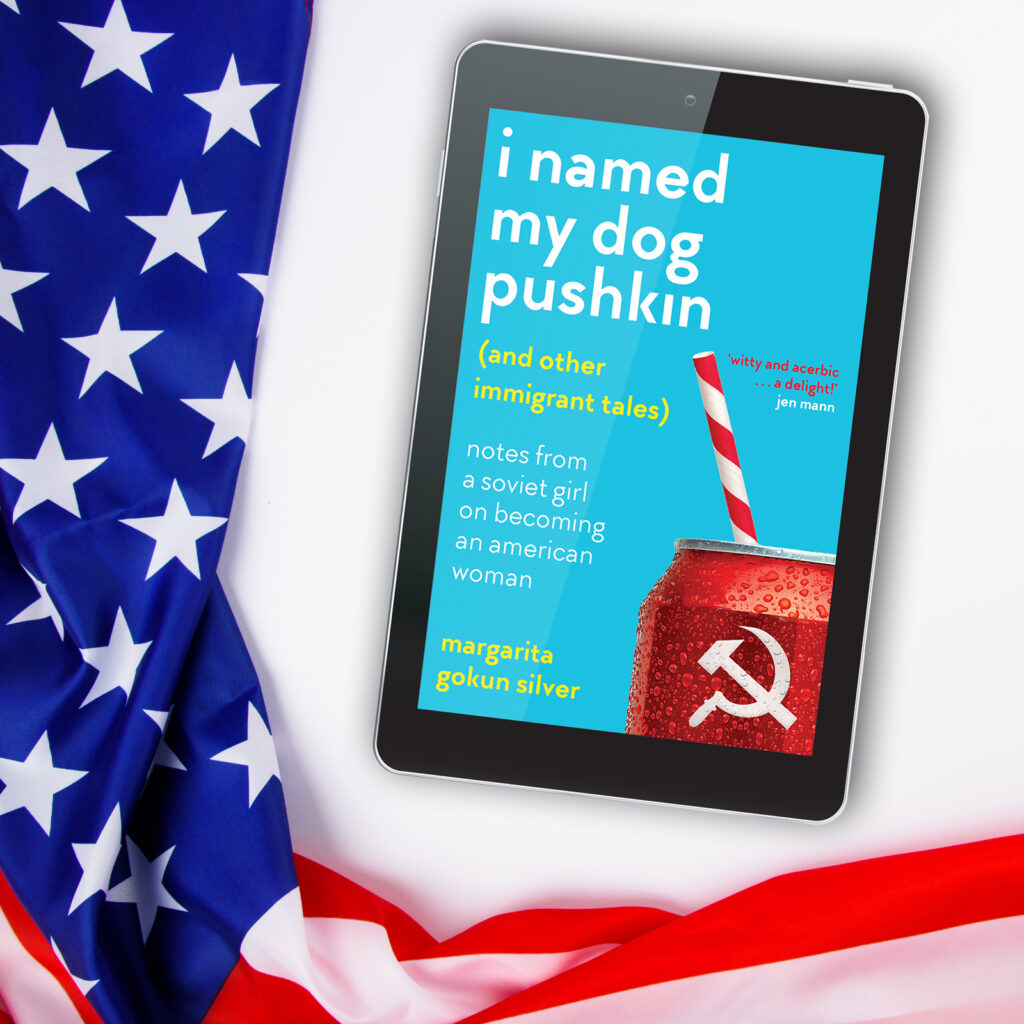 Buy a pair of Levi's, lose the Russian accent, and turn yourself into an American. Really, how difficult could it be?
Ebook

Audiobook

Paperback