Heart-wrenching and inspirational memoir of boy who worked in Auschwitz stables to be published by Thread
Claire Bord acquired World All Language rights to Henry Oster's extraordinary true account, The Stable Boy of Auschwitz, directly from co-author Dexter Ford and Henry's wife Susan Oster. Translation rights have already been snapped up in eight languages.
Henry Oster was just five years old when Adolf Hitler took power in 1933. One of the 2,011 Jews who were rounded up by the Gestapo and deported from Cologne, he was one of only 23 to emerge alive from the concentration camps after the war. Assigned to work in the Auschwitz stables tending horses, Henry endured back-breaking labour day and night, clinging to the belief that if he made himself hard to replace, he might just stay alive. Through it all—from finding ways to escape being selected for death in the Auschwitz/Birkenau gas chambers, to surviving a machine-gun firing squad, to enduring a brutal death march through the bleak Polish winter—Henry somehow found the strength and the will to keep on going.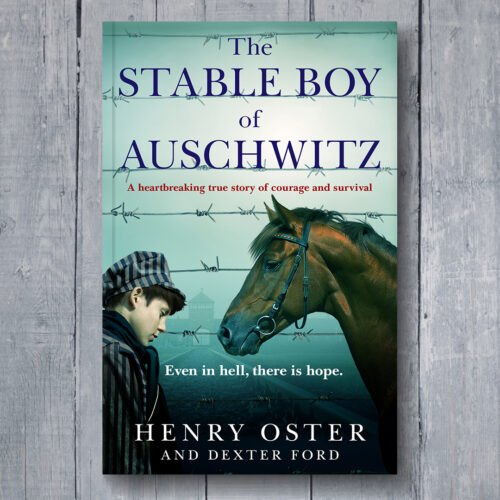 Claire Bord said:
'This personal and rare eye-witness account really brought home the true horrors of the holocaust. Henry's experience working in the Auschwitz stables is unique and shares another perspective on life in the camps that I've not read about before. This is a powerful and moving story, simply and beautifully told and I felt like I was right there with Henry. It is so important, now more than ever, that we preserve these accounts and share them with the world.'
Dexter Ford commented:
'I was a hormonal, adrenaline-addicted Los Angeles motorcycle journalist when I met Henry Oster, my wise, fun-loving new optometrist. I noticed a tattoo on his left arm: B7648. When he told me how he got that, and what he and his family had gone through, my life changed forever. The book we created together may well do the same for people all over the world.'
Susan Oster said:
'Henry's goal with this book was to let the world know from an eyewitness, what actually happened in this dark period of history. He would be thrilled and more than pleased to see his book reaching a global audience.'
The Stable Boy of Auschwitz will be published in ebook, paperback original and audio on 4th April 2023.
Ebook

Audiobook

Paperback