15 Minute Practice: Building Empathy
When something is fun it becomes appealing and that gives young children a positive association with it. Here are some ways that you can build empathy-teaching moments into your parenting.
Collect some large stones when you are out for a walk. Wash them when at home and once they are dried you can engage your child in painting them. Once dry they can be gifted as paper weights to neighbours/family members.
Plant a seed with your child. Each day they must take care of and nurture their seed as it grows into a flower or plant. This gives them something to do each day and you can praise their kindness and thoughtfulness.
Have your child help you pack care packages and then go with them to drop them off at a homeless shelter or soup kitchen.
Encourage your child to re-gift toys to children in shelters/ orphanages or to buy a new toy for a child who is less well off.
Use this simply pnemonic to help:
Everybody needs somebody (encouragement and support of others is valuable).
Model and Mirror (if you model then they will mirror you, so lead by example).
Perspective-taking. Put yourself in their shoes (use 'wondering' – ask your child, 'I wonder how you would feel if this happened to you and what would make you feel better?' – and use this to put yourself in your child's shoes too).
Ask if you can help (we want to encourage autonomy where possible and be available to help when necessary).
Treat others as you would like to be treated yourself (ask, 'How would this make you feel? And what would you like someone to do if this was happening to you?').
Hurtful or Helpful (use your parenting pause button to encourage your child to stop and ask themselves if something they are doing/saying is hurtful or helpful to the other person).
You feel better, they feel better (being kind is good for everyone).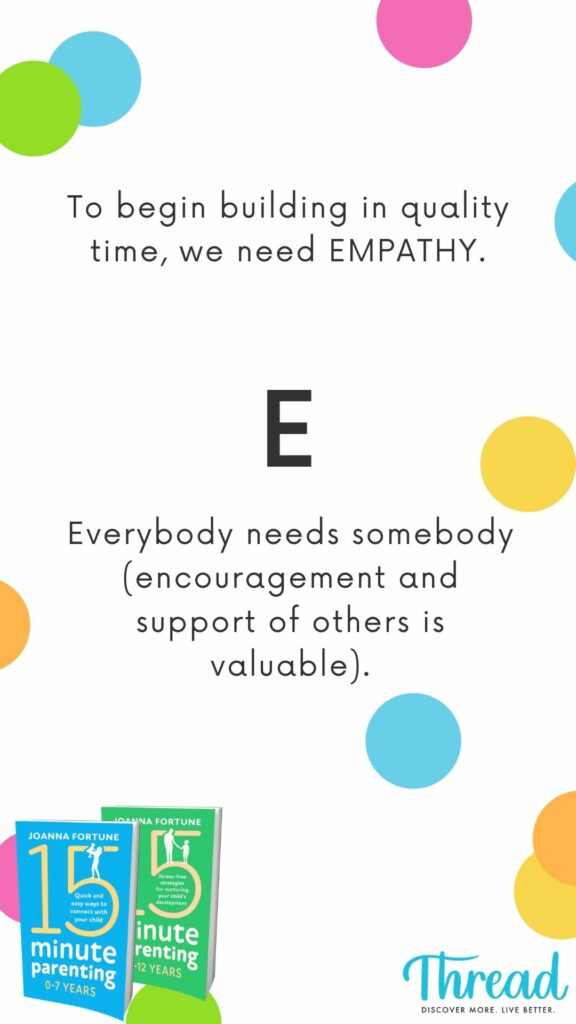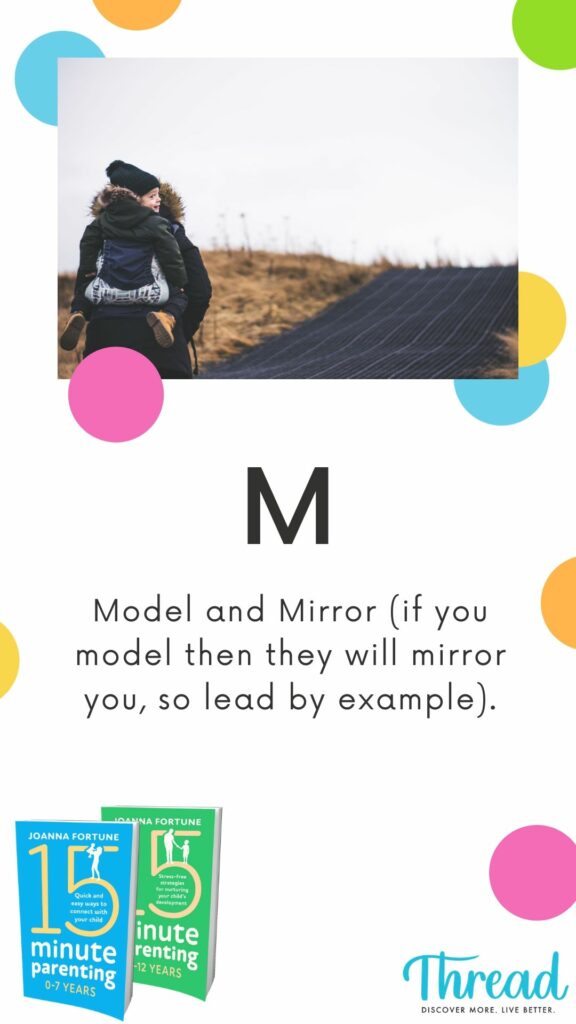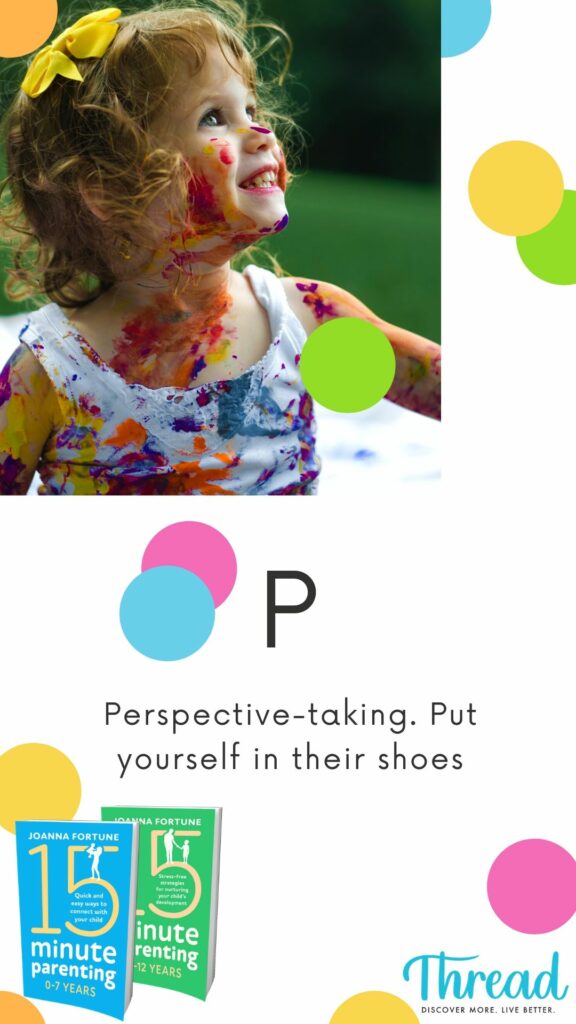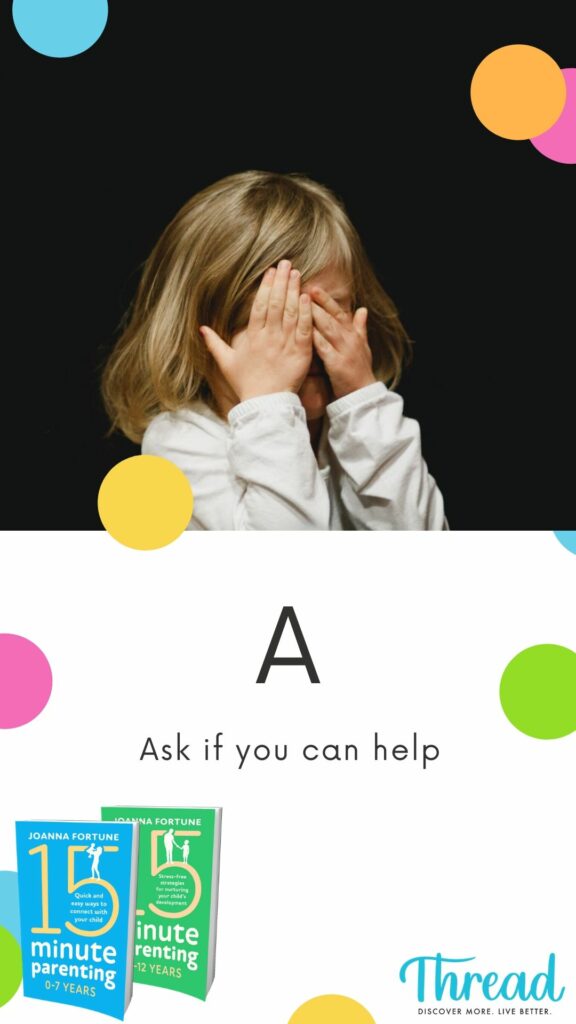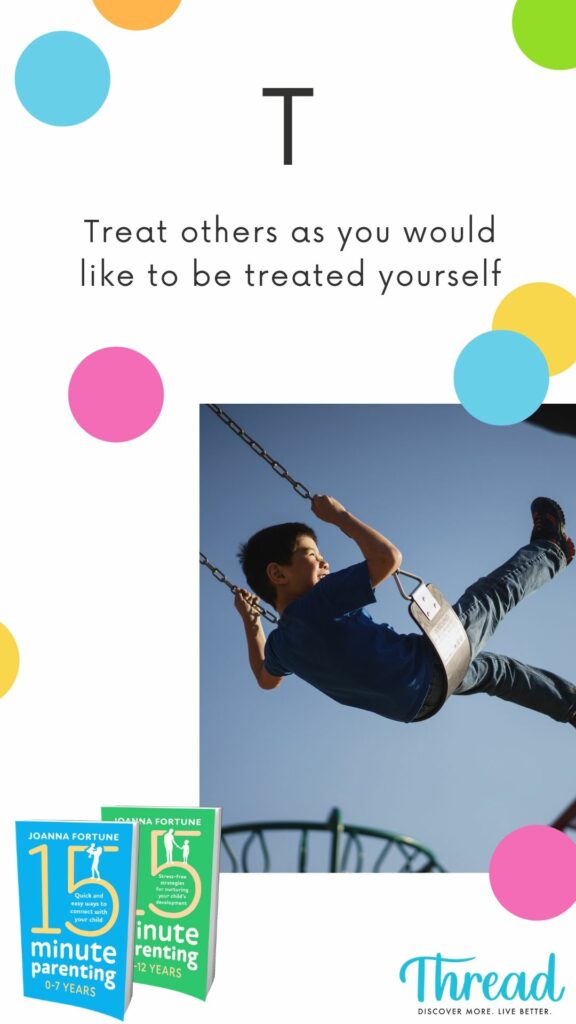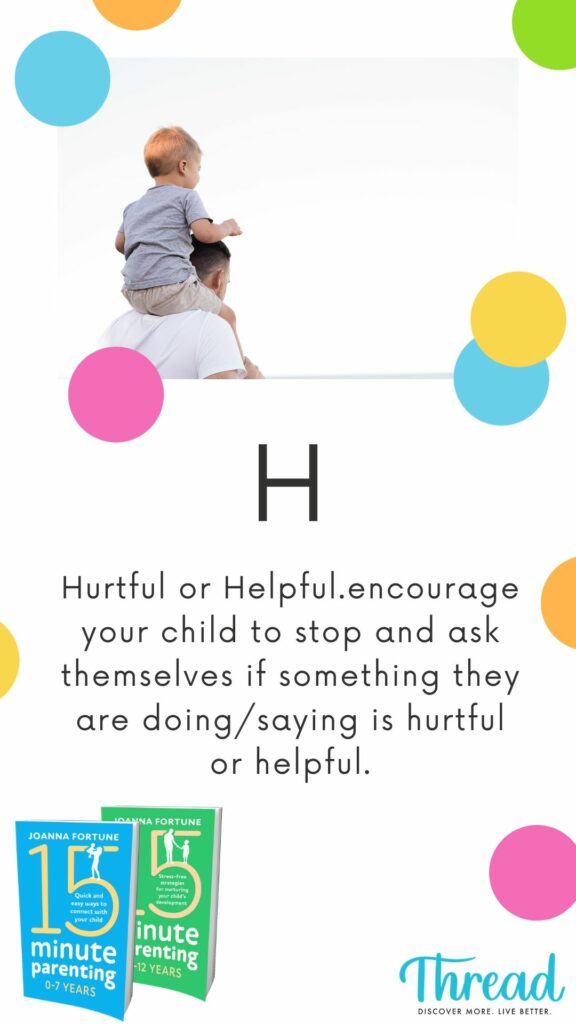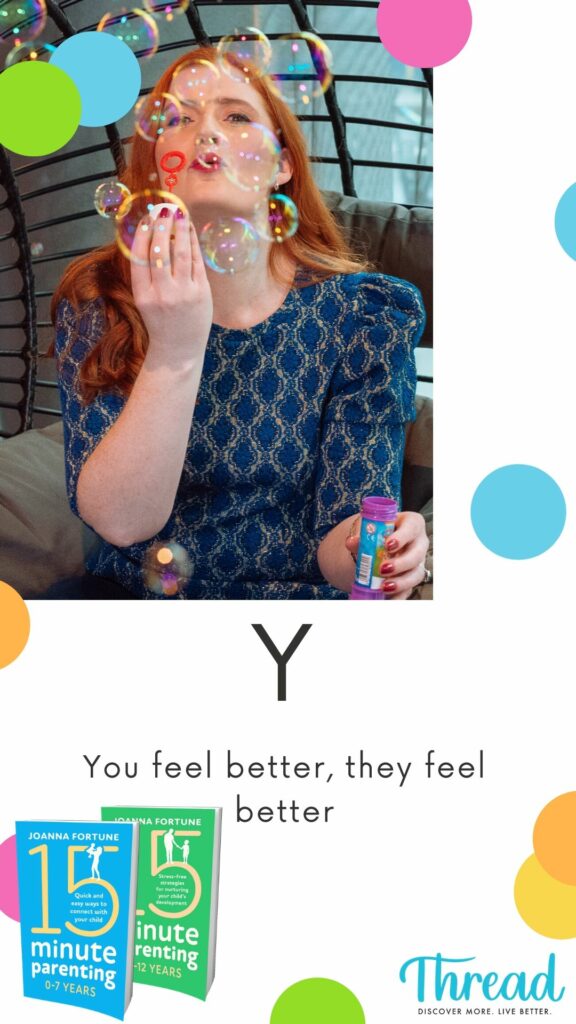 15-Minute Parenting 0–7 Years
Parenting is for life – 7 days a week, 24 hours a day – and while it is one of the most rewarding experiences life can offer, it can also be frustrating when faced with challenging behaviour. But what if just 15 minutes of mindful playtime each day in you and your child's routine could change all that?
15-Minute Parenting 8–12 Years
A mindful and practical parenting roadmap for busy, time-poor parents. Based on a simple and effective formula, it will transform family life in just fifteen minutes of daily play, resulting in less tears and more laughter.