Spinach, salmon and feta hot cakes
Preparation Time: 15 mins
Onion (an allium vegetable) supports Phase 1 detoxification pathways and contains quercetin which is anti-inflammatory and may support the immune system by preventing the release of histamine (chemicals that cause allergic reactions). Spinach contains lutein (good for eye health) and folate (good for methylation and multiple antioxidants).
Put the spinach in a saucepan with ½ tbsp of olive oil and cook for 3 minutes, stirring constantly until the spinach has wilted and reduced in volume. Cool, then roughly chop.
Mix in all the other ingredients, except the remaining oil.
Now, using your hands, shape the mixture into 2 cakes (about 10 cm/4 in wide and 1 cm/½ in high).
Heat the remaining oil in the frying pan and cook the cakes for 3 minutes on each side, using a spatula to carefully flip them over once during cooking.
Serve with more smoked salmon, scrambled eggs or 2 tbsp of live yogurt.
250 g/9 oz fresh baby spinach
1 tbsp olive oil
1 spring onion/scallion, finely sliced
50 g/1¾ oz wholemeal/wholewheat flour
1 large organic egg
½ tsp ground cumin
25 g/1 oz feta cheese, crumbled
2 slices of smoked salmon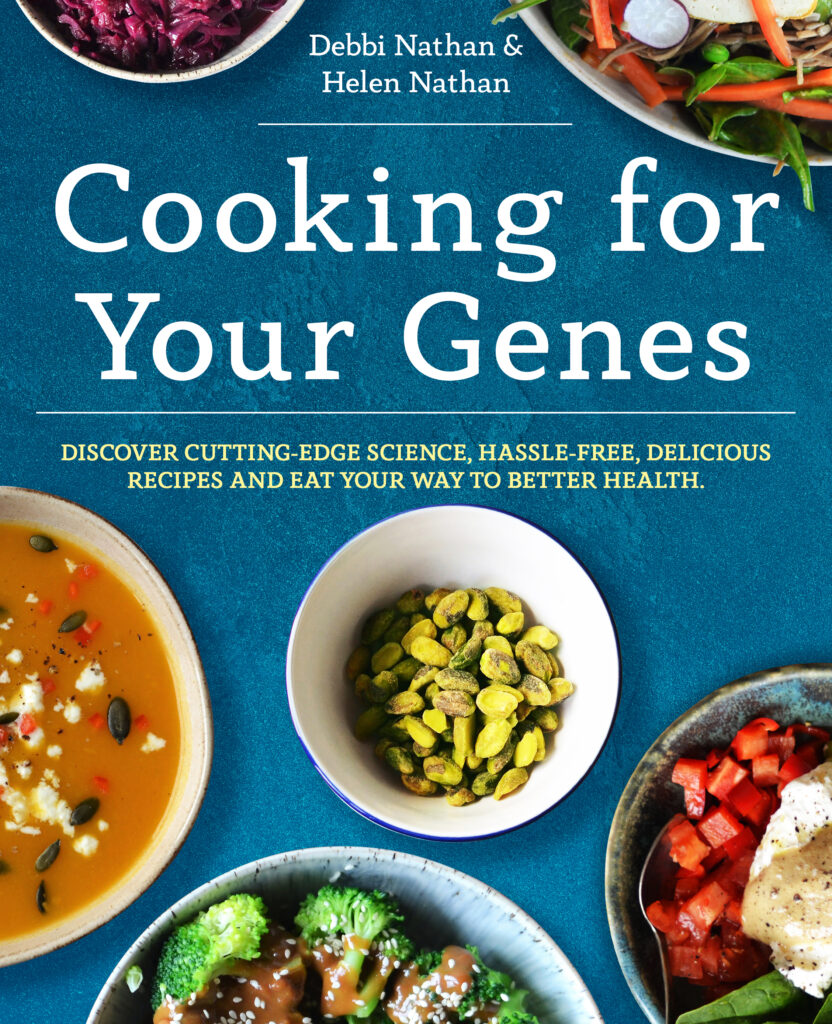 Combining cutting-edge science and stress-free, delicious recipes, Cooking for Your Genes explores how food 'talks' to our genes. It looks at the interaction between biology and our genes, and how we can eat our way to better health.