Soba noodle, tofu and vegetable salad with miso dressing
Preparation Time: 10 mins
Red peppers/red bell peppers and spinach contain lutein, an anti-inflammatory ingredient which is protective against age-related macular degeneration.
Cook the noodles in a large saucepan of lightly salted boiling water until al dente, adding the sugar snap peas and carrot during the last 30 seconds of cooking. Drain and set aside.
Pour a splash of olive oil into a frying pan and cook the tofu block for 2 minutes on each side, or until light golden in colour. Cut the tofu into 1 cm/½ in strips.
Add the tofu, radishes, red pepper, spinach and sunflower seeds to the noodles and other vegetables. Toss to combine.
Put the dressing ingredients in a jar with a lid and shake to combine. Pour the dressing over the noodle mixture and serve.
270 g/9½ oz dried soba noodles
100 g/3½ oz sugar snap peas
1 large carrot, peeled, cut into matchsticks
2 tbsp olive oil
200 g/7 oz firm tofu
4 small radishes, thinly sliced
1 red pepper/red bell pepper, finely chopped
100 g/3½ oz baby spinach leaves
handful of sunflower seeds
For the dressing:
2 tbsp rice wine vinegar
1 tbsp miso paste
1½ tbsp olive oil
2 tsp soy sauce or tamari (wheat-free soy sauce)
1 tsp finely grated fresh ginger
1 tsp Dijon mustard
1 tsp maple syrup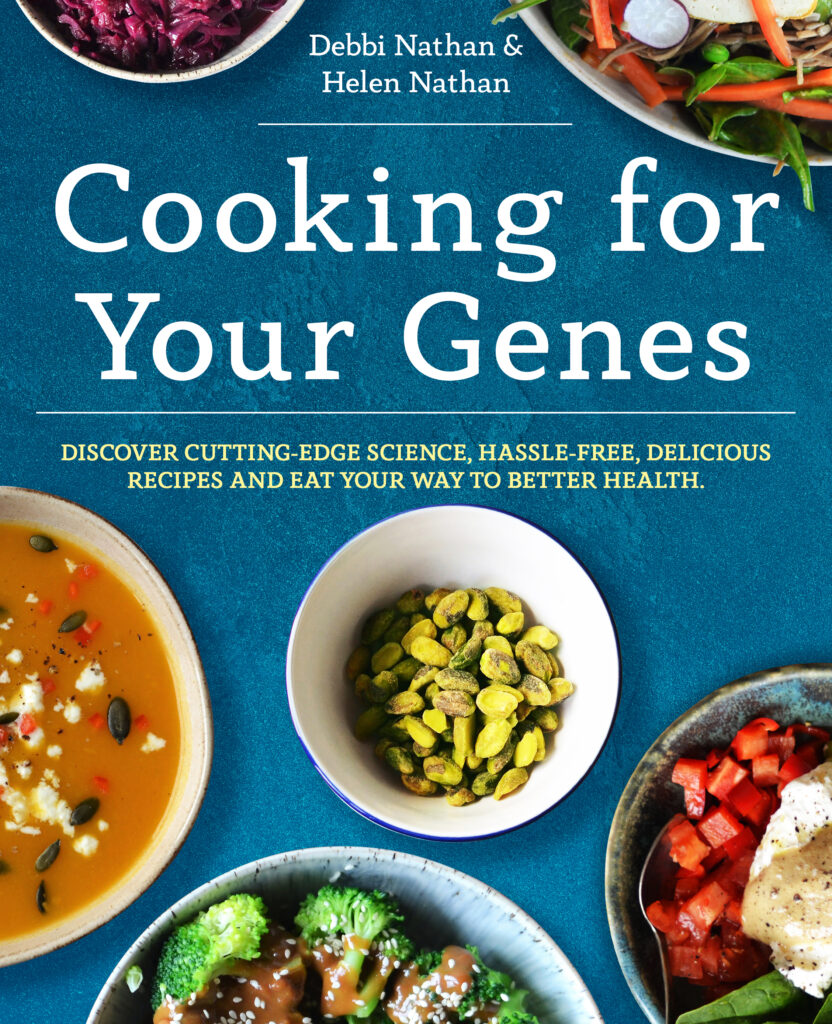 Combining cutting-edge science and stress-free, delicious recipes, Cooking for Your Genes explores how food 'talks' to our genes. It looks at the interaction between biology and our genes, and how we can eat our way to better health.