Mexican quinoa salad with orange and lime dressing
Preparation Time: 15 mins
Quinoa is a gluten-free source of protein and fibre. It contains manganese and magnesium, minerals essential for many metabolic functions. It is also a good source of amino acids and, due to the high fibre, is a low-GI grain.
The glycaemic index (GI) of a food indicates how rapidly the carbohydrate you are eating is digested and released as glucose into the bloodstream thus raising (spiking) blood sugar levels. The hormone insulin is released from the pancreas in order to reduce the level of glucose in the bloodstream. If this balance is not kept in check, insulin resistance results. The GI scale is measured as 1–100, and low GI is preferable for average everyday activity.
Another very important aspect to consider is the glycaemic load of a food.
The glycaemic load (GL) identifies the amount of carbohydrate in a food source as well as the quality of the food, whereas the GI is only a measure of the influence of the food source on blood sugar levels. For example, the GI of a slice of watermelon is 72 (high) but the GL is only 7 (low). This is because watermelon has a high fluid content and contains high amounts of fibre, antioxidants and minerals, which are all highly beneficial to your health.
Put all the salad ingredients in a large bowl and toss them together. Put the dressing ingredients in a jar with a lid and shake to combine. Dress the salad and serve.
1 x 160 g/5½ oz bag mixed salad leaves
150 g/5½ oz cooked quinoa (red or white)
1 x 165 g/5¾ oz small tin drained sweetcorn/corn
½ 400 g/14 oz tin black beans, drained and rinsed
½ red onion, peeled and finely sliced
1 orange, segmented
½ ripe avocado, chopped
handful of chopped coriander/cilantro
For the dressing:
juice of 1 large lime
juice of 1 orange
2 tsp maple syrup
1 tsp Tabasco
1 tsp chipotle paste
pinch each of sea salt and freshly ground black pepper
3–4 tbsp extra virgin olive oil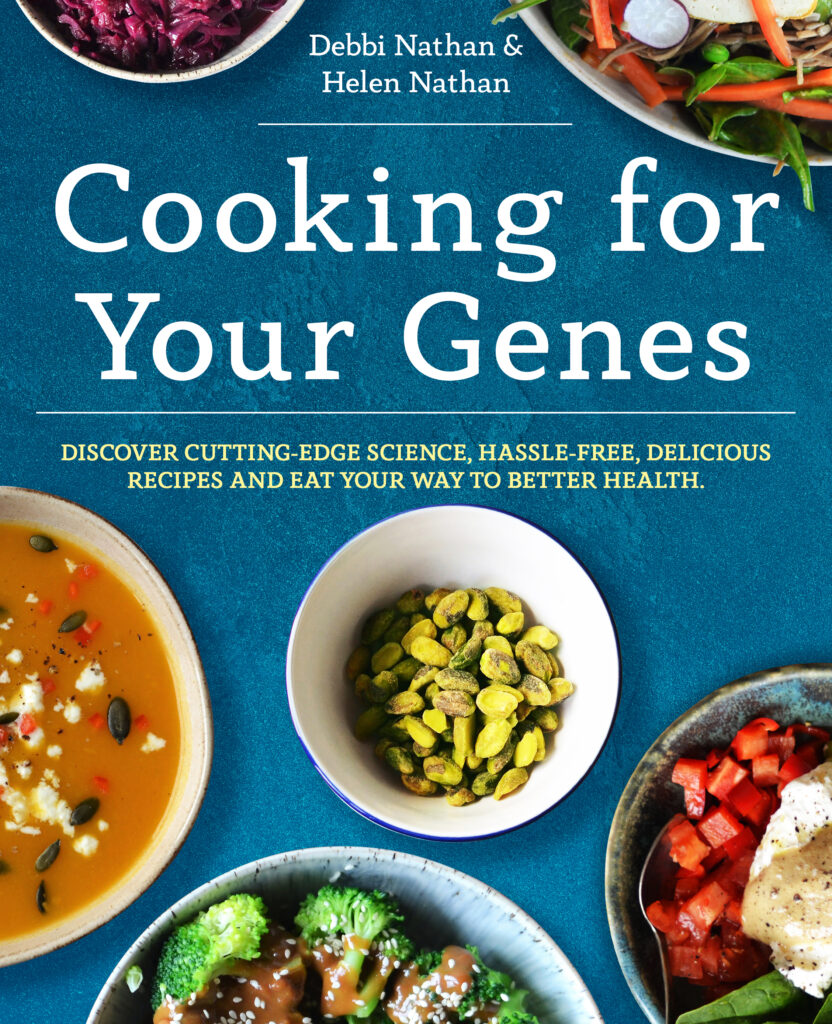 Combining cutting-edge science and stress-free, delicious recipes, Cooking for Your Genes explores how food 'talks' to our genes. It looks at the interaction between biology and our genes, and how we can eat our way to better health.