Great easy salad dressings
Preparation Time: 10 mins
Below is a selection of salad dressings that can multitask. For example, the miso mustard could be used as a marinade for chicken or fish, the Asian dressing can be poured on brown rice to add flavour and interest and the walnut dressing could be added to broccoli or leeks.
They are all incredibly simple to make – just put all the ingredients for each recipe in a jar, screw the lid on tightly and shake! They will last up to 2 weeks in the fridge.
Asian salad dressing:
Finely grated zest and juice of 1 lime
1 fresh long red chilli, deseeded and finely chopped
1 tsp brown sugar or maple syrup
3 tbsp rapeseed/canola oil
1 garlic clove, crushed
Miso mustard dressing:
½ tsp Dijon mustard
2 tbsp miso (white or brown)
1 tbsp clear honey
1½ tbsp rice vinegar
3 tbsp water
Tahini dressing:
2 tbsp tahini
1 tbsp lemon juice
1 garlic clove, crushed
2 tbsp water
1 tsp maple syrup
Helen's go-to salad dressing:
4 tbsp olive oil
2 tbsp sherry vinegar
1 tbsp maple syrup
good pinch of sea salt
Walnut dressing:
1 tbsp walnut oil
2 tbsp rapeseed/canola oil
handful of walnuts, roughly chopped
1 tbsp white wine vinegar
salt and pepper
Japanese 'matsuhisa' dressing:
1 small onion, peeled and finely grated
2 tsp soy sauce
1 tsp rice vinegar
2 tsp water
½ tsp granulated sugar
pinch of sea salt
¼ tsp powdered mustard
pinch of freshly ground black pepper
4 tsp grapeseed oil
4 tsp sesame oil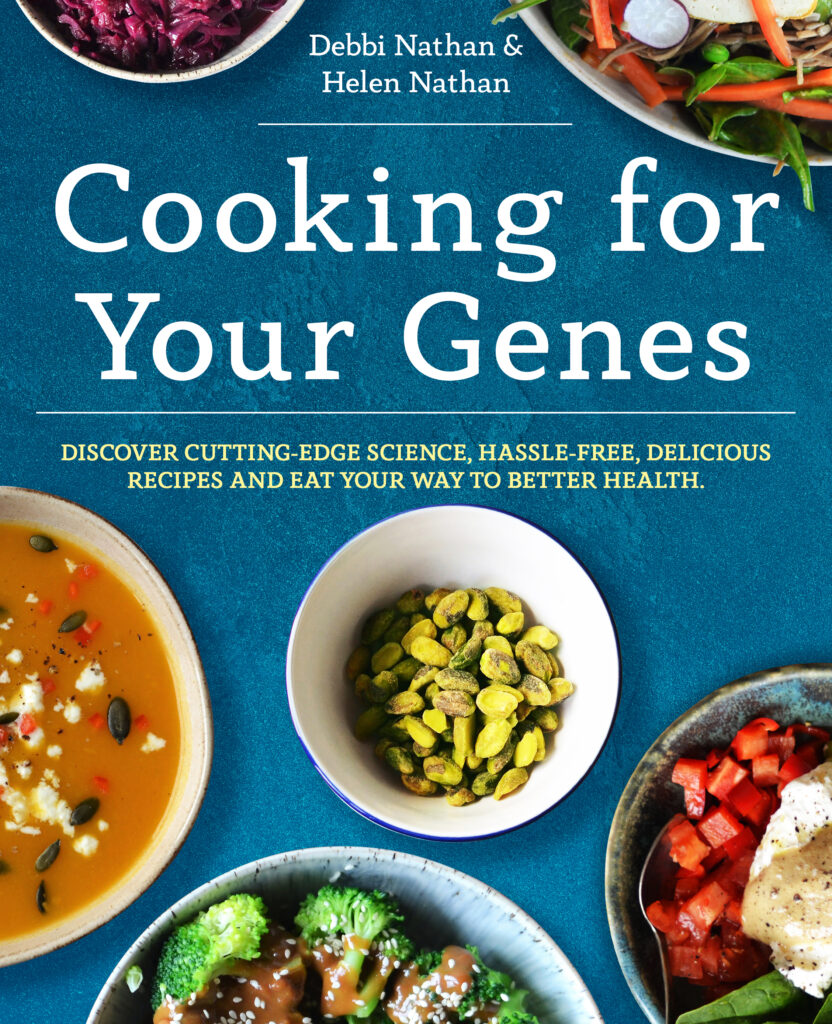 Combining cutting-edge science and stress-free, delicious recipes, Cooking for Your Genes explores how food 'talks' to our genes. It looks at the interaction between biology and our genes, and how we can eat our way to better health.