Flourless dark chocolate cake with red berry coulis
Preparation Time: 40 mins
Cacao is a fantastic nutrigenomic ingredient. It contains more phenolic antioxidants than most foods. It is also great also for oxidative stress and methylation. Cocoa is the roasted powder derived from ground cacao beans. Raw cacao is made by cold-pressing un-roasted cacao beans.
In the coulis, the red berries contain high levels of proanthocyanins, which are recommended for inflammation and oxidative stress.
Grease a 23 cm/9 in cake tin/cake pan and line with greaseproof paper.
Melt the chocolate and butter together in a heatproof bowl set over, but not touching, a pan of simmering water. Stir until smooth, then stir in the coffee and set aside to cool slightly.
Preheat the oven to 180°C/160°C fan/gas mark 4.
Beat the egg yolks and sugar together and whisk until doubled in volume. Sift the cocoa powder on top of the egg mixture (don't just dump it in or you'll get lumps). Add the salt, then mix (on a low speed if using a blender) until the cocoa is well combined.
Put the egg whites in another large bowl and whisk to the soft-peak stage.
Gently fold the melted chocolate mixture into the egg-yolk mixture. Fold ⅓ of the egg white into the mixture to loosen it before very carefully folding the rest in, until the mixture is no longer streaky but an even, rich brown.
Spoon the mixture into the cake tin and cook in the oven for 40–50 minutes until just set on top, then allow to cool in the tin on a wire rack.
To make the coulis, thaw the berries for 2 minutes in a microwave. Place in a blender, and blend until smooth. Press the coulis through a sieve/strainer using a wooden spoon. Stir in the sugar if using.
rapeseed oil for greasing
250 g/9 oz dark chocolate, broken into pieces
250 g/9 oz butter
1 tbsp strong coffee
8 eggs, separated
100 g/3½ oz soft light brown sugar
160 g/5½ oz golden caster sugar
85 g/3 oz cocoa powder
½ tsp salt
For the coulis:
300 g/10½ oz frozen red berries
1 tbsp caster sugar (optional)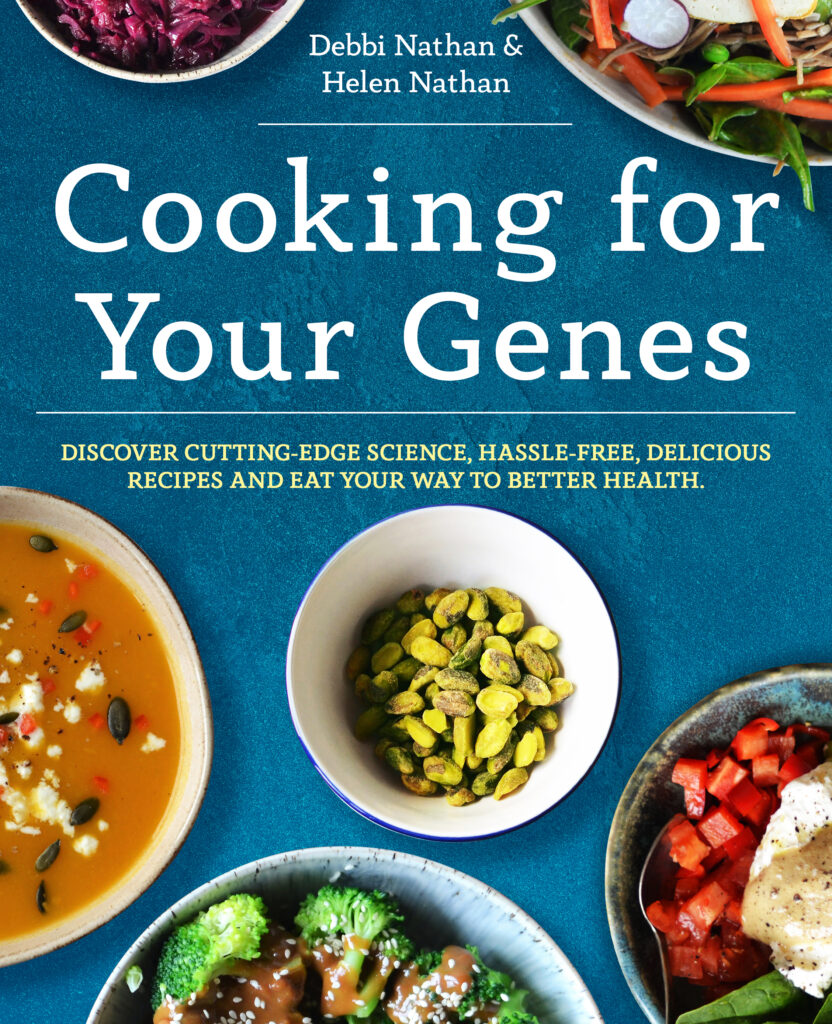 Combining cutting-edge science and stress-free, delicious recipes, Cooking for Your Genes explores how food 'talks' to our genes. It looks at the interaction between biology and our genes, and how we can eat our way to better health.